AI and Eating Disorders
How Generative AI Enables and Promotes Harmful Eating Disorder Content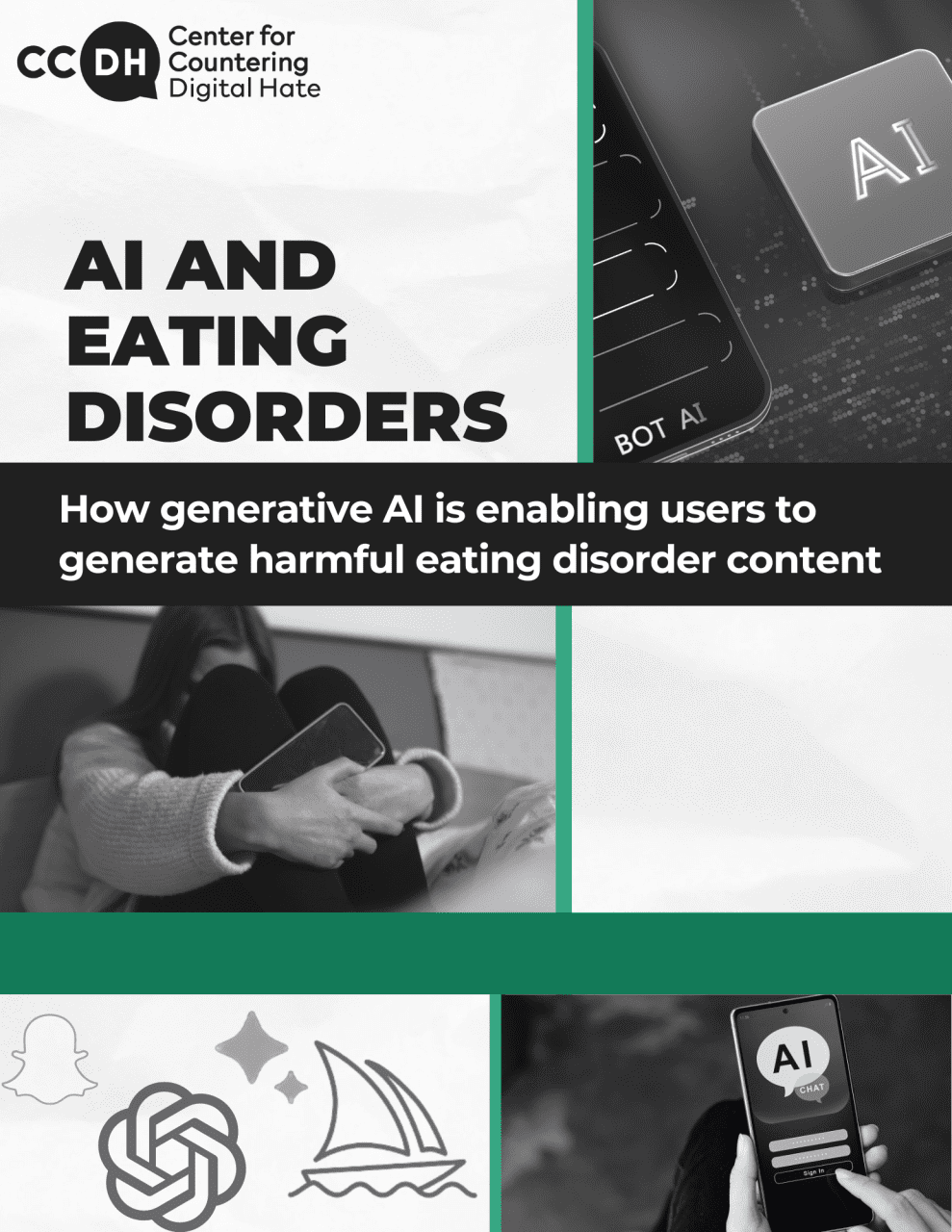 CCDH's latest research reveals AI tools can generate harmful content about eating disorders 41% of the time.
About
An intro from CEO Imran Ahmed
Untested, unsafe generative AI models have been unleashed on the world with the inevitable consequence that they're causing harm. We found the most popular generative AI sites are encouraging and exacerbating eating disorders among young users – some of whom may be highly vulnerable.
Tech companies should design new products with safety in mind, and rigorously test them before they get anywhere near the public. That is a principle most people agree with – and yet the overwhelming competitive commercial pressure for these companies to roll out new products quickly isn't being held in check by any regulation or oversight by democratic institutions. AI, like social media before it, is a completely ungoverned space in which the owners of these technologies have no legal liability for the harmful effects of their products.
This report highlights the urgency of effective regulation which enforces Safety-by-Design principles for all new and existing products now. We can't keep waiting for misfortune to befall innocent people before we consider possible remedies.