British far-right adopts Indian hate campaign blaming Muslims for coronavirus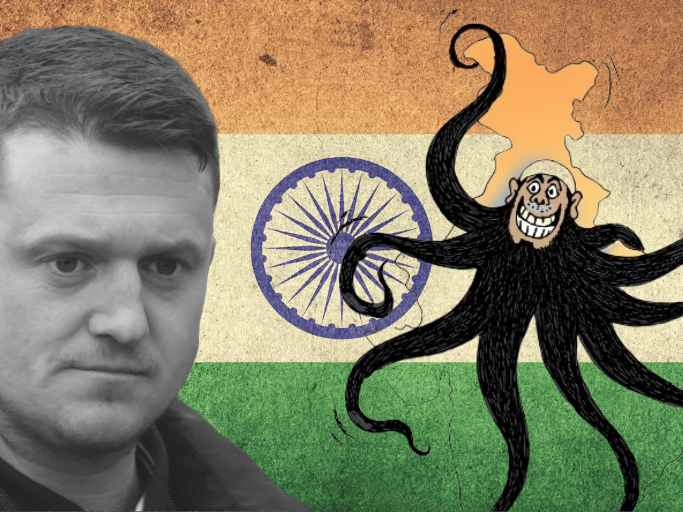 Figures on Britain's far-right including Stephen Yaxley-Lennon (aka Tommy Robinson) and Jayda Fransen have adopted key themes from a hate campaign in India blaming Muslims for coronavirus.
A campaign of viral posts and videos bearing the #coronjihad hashtag accuses Indian Muslims of deliberately spreading COVID-19 and has been promoted by officials from Narendra Modi's ruling BJP party. Social media analysts estimate that social media posts featuring the #coronajihad hashtag have already reached up to 170 million people.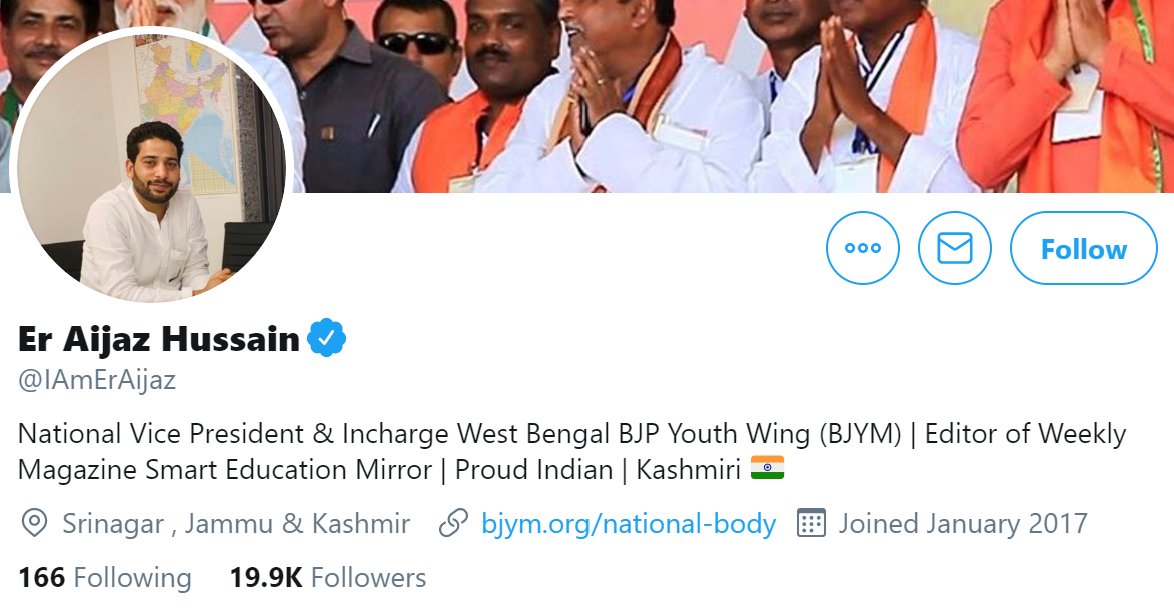 The former English Defence League (EDL) leader, Stephen Yaxley-Lennon, has taken up the campaign, sharing a tweet from Priti Gandhi, head of social media for the BJP's women's wing. He shared content that brands infected Muslims "corona bombs" with his 38,000 followers on the messaging app Telegram, using the hashtag #GermJihad.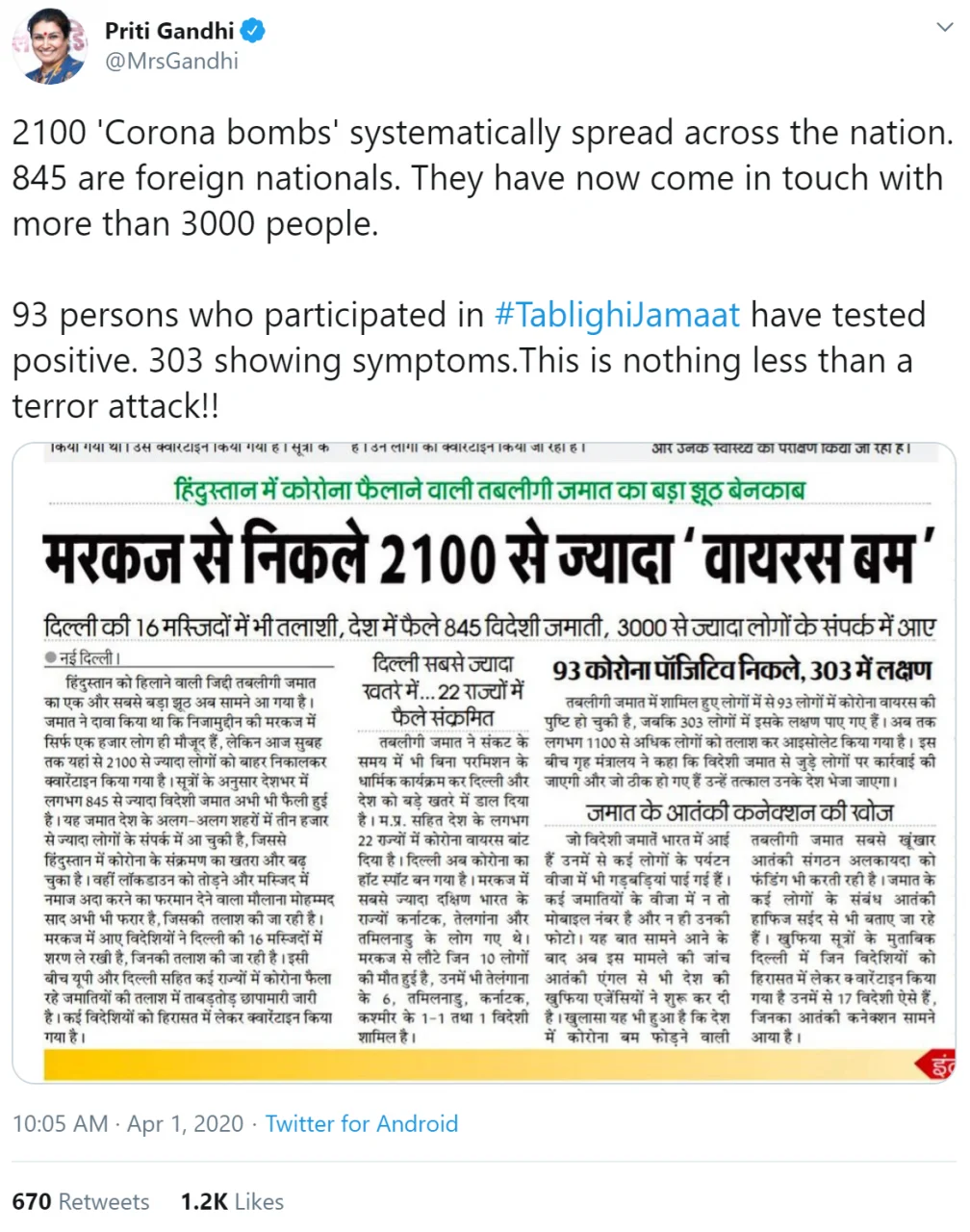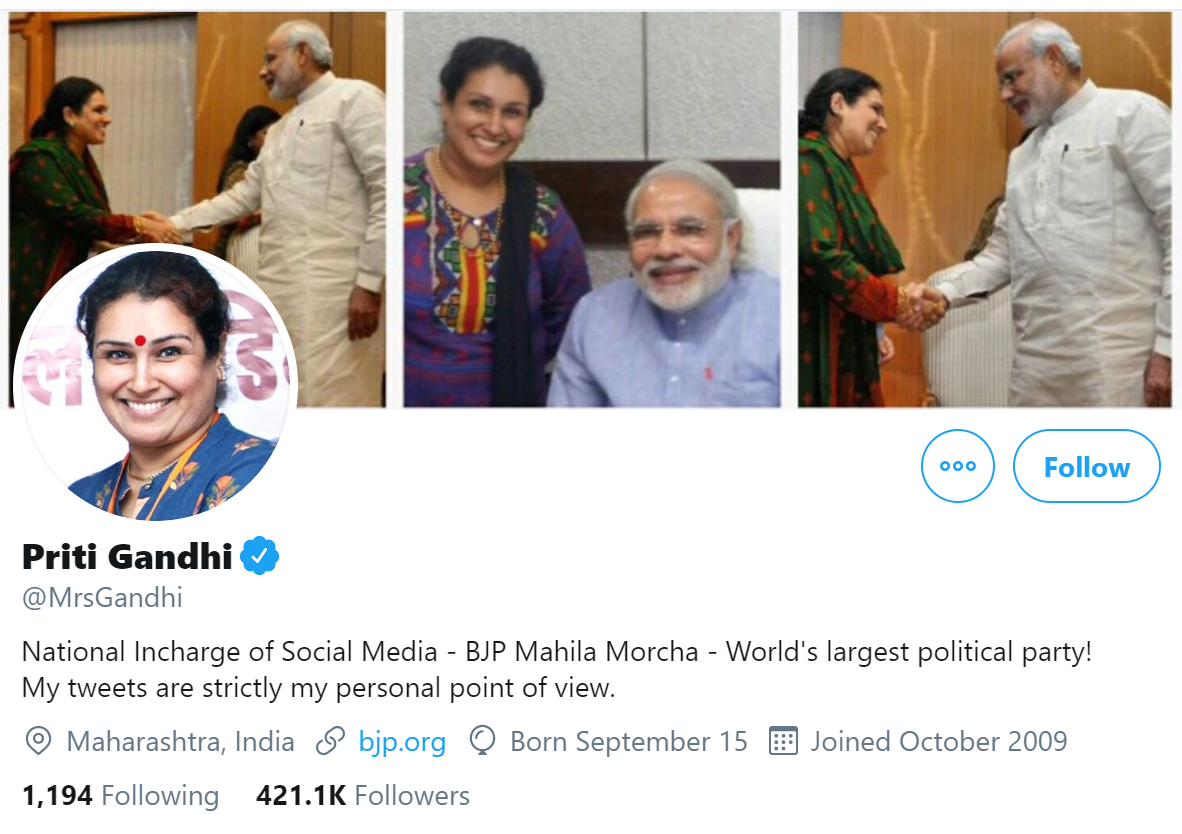 Yaxley-Lennon has since used the same hashtag in other posts that have been shared by far-right groups including Britain First. One features an undated video of a British postman, whom he accuses of coughing and spitting as he makes a delivery, accompanied by an article that blames Muslims for other historic pandemics.
He has also shared a video blaming the Tablighi Jamaat Islamic movement for spreading the coronavirus inside India, a key part of the false #coronajihad hate narrative on Indian social media.
Supporters of Jayda Fransen, the former deputy leader of Britain First, and self-styled "yellow vest" protester James Goddard have also promoted the #coronajihad hate campaign. Both posted a video accusing Muslims of claiming their faith makes them immune to COVID-19 that was originally shared on Indian social media.
Paul Joseph Watson, a far-right activist who writes for the conspiracy website Infowars, has shared at least two articles on his Summit News website suggesting that Muslims are spreading COVID-19, both of which quote material using the phrase "coronavirus Jihad". The articles were cross-posted to the Infowars website and shared with Watson's 1.1 million Twitter followers.
In India, the #coronajihad hashtag has played host to a series of Islamophobic memes characterising the religion as an infectious disease. One Facebook page for NaMo Bharath, a group of Modi supporters that claims to have 30,000 members, shared images comparing Muslim worshipper to mosquitos and flies as carriers of disease.
Other graphics being shared with the hashtag feature coronavirus molecules wearing taqiyah skull caps and suicide bombers with the virus strapped to their chests.