Letters from the lawyers: Musk threatens CCDH with brazen attempt to silence honest criticism.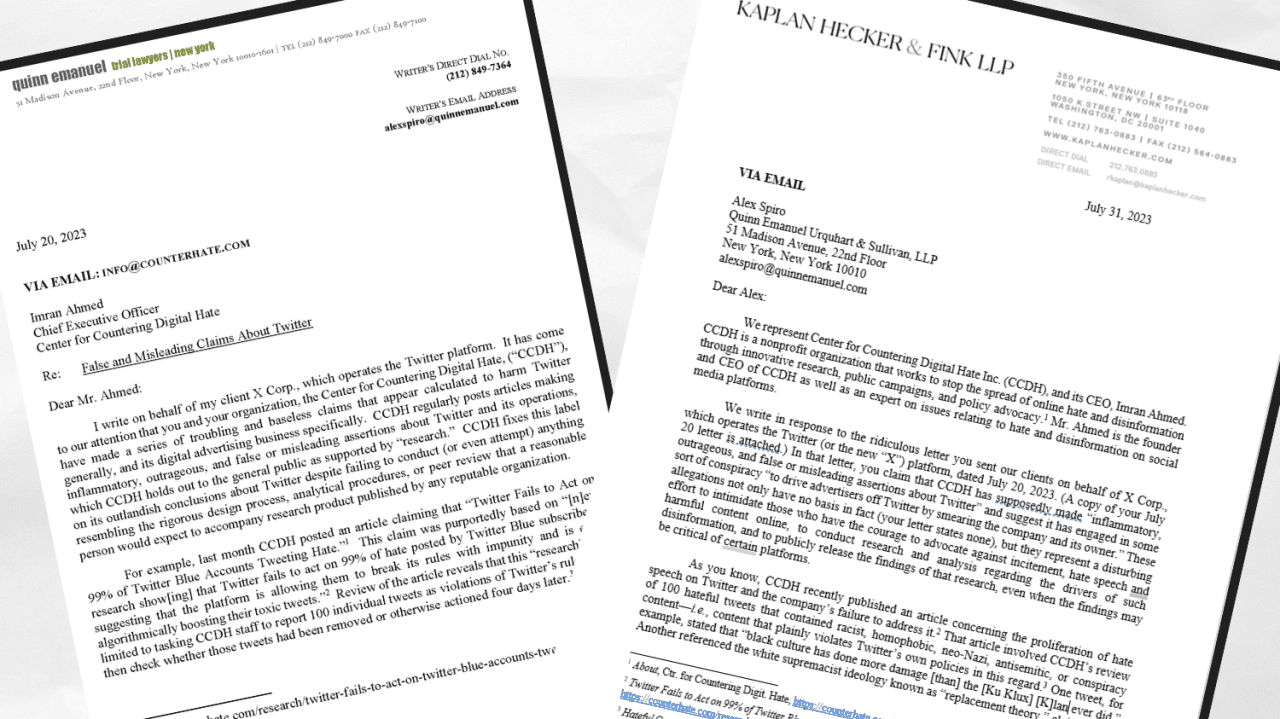 Last week we got a letter from Elon Musk's X. Corp threatening CCDH with legal action over our work, exposing the proliferation of hate and lies on Twitter since he became the owner. Elon Musk's actions represent a brazen attempt to silence honest criticism and independent research in the desperate hope that he can stem the tide of negative stories and rebuild his relationship with advertisers.
Since Musk took over Twitter in late 2022, CCDH has been studying and publishing research on the startling rise in hate speech, disinformation and incitement to harm on Twitter, which has been echoed by the independent findings of other civil society organizations, and researchers around the globe.
CCDH believes the public has a right to know about the spread of hate and misinformation on the social media platforms that shape our lives, culture, and politics. In line with our mission to protect online civil liberties and ensure accountability, we publish Twitter's letter and our response. Open and transparent public discussion of these issues is essential.
Letter from CCDH's Lawyer Roberta Kaplan, Kaplan Hecker & Fink LLP.
Letter from Alex Spiro of Quinn Emanuel Urquhart & Sullivan, LLP representing Elon Musk's X Corp.