One of the biggest publishers of election misinfo earned up to $1.1 million in Google Ad revenue
Gateway Pundit, one of the most prolific publishers of misinformation and conspiracy theories about the 2020 Presidential election, earned up to $1.1 million in Google Ad revenue from November 2020 to June 2021.
The website received more than 50 million visits each month from November to January for its unfounded claims that the election was "stolen" from Donald Trump, according to Google Analytics data. That's roughly the same audience reached by Breitbart.com, the website credited with helping to elect Donald Trump in 2016.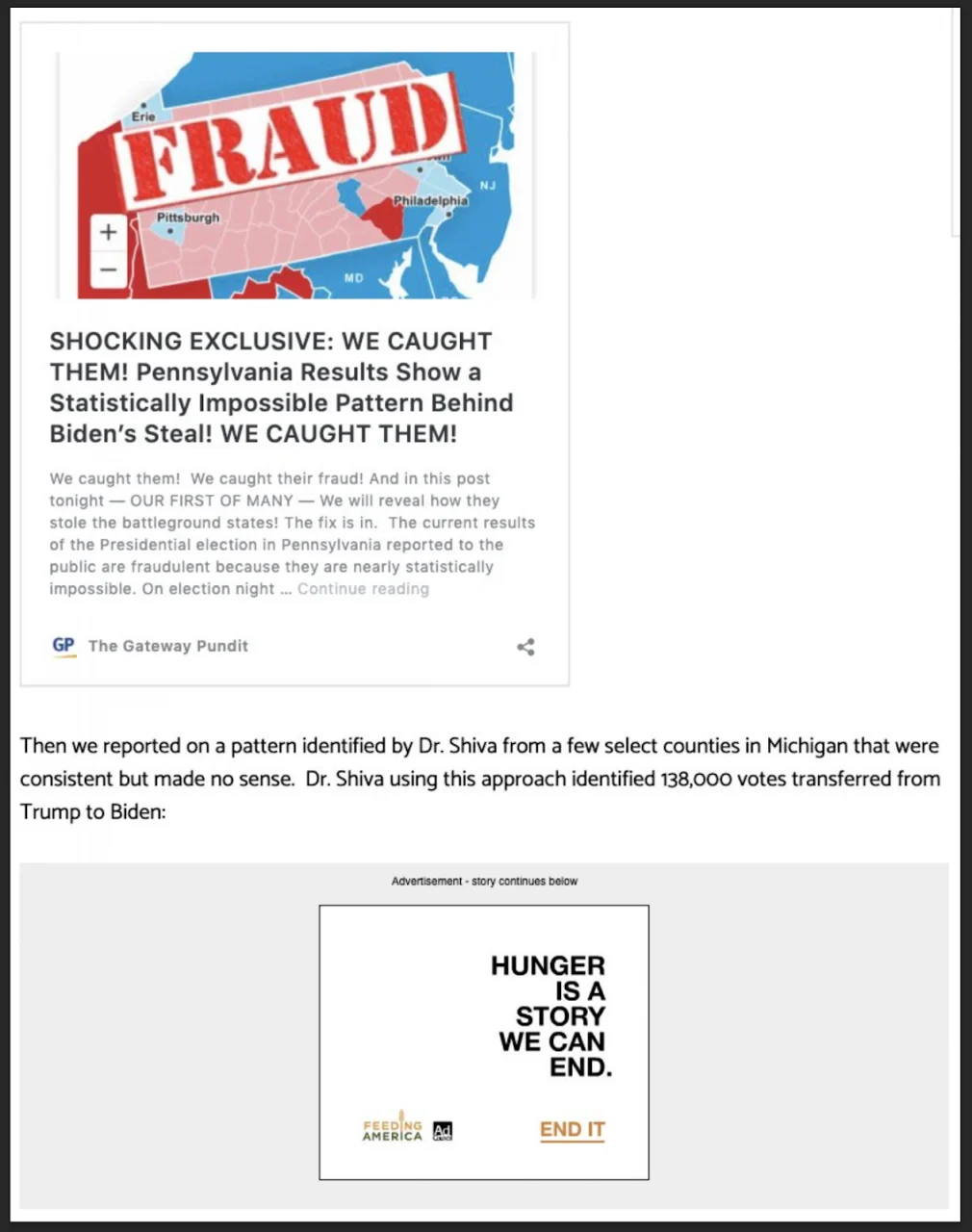 Following the election last year, millions of Americans were persuaded that Donald Trump was in truth the victor, a belief which eventually led some to storm the Capitol building. During this period, Gateway Pundit published 155 articles detailing two specific conspiracy theories: that Dominion Voting Machines manipulated vote counts; and another unfounded conspiracy alleging that Georgia election workers kicked out observers and illegally counted 'suitcases' of ballots. Articles on just these two topics received over 1 million Facebook interactions. The site also directed it's readers to travel to DC for the rallies on 6 January.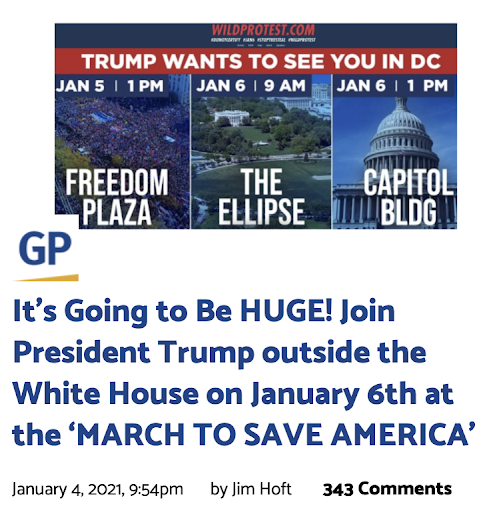 One such story from November 10, 2020, alleged "Millions of votes" were switched or lost using Dominion and other systems. It didn't just reach the site's readers, but was retweeted by President Trump to his then 88.9M followers. Dominion's Security Director Eric Coomer launched a lawsuit against Gateway Pundit after he was forced into hiding following death threats.
Google claims to not monetize content which:
"…makes claims that are demonstrably false and could significantly undermine participation or trust in an electoral or democratic process."
However, new research using Google's own Adsense calculator, reveals that Gateway Pundit generated up to $810,000 in ad revenue between November and January alone, a period leading up to the Capitol Siege in which the site received 164 million visits.
Google states that publishers retain 68% of the revenue generated by Google Ads on their sites, while Google retains the remaining 32%. This means that Gateway Pundit has made up to $1.1 million since November, while Google made $496,000.
The money is paid by unsuspecting brands, which often don't know where Google is placing their adverts. We found advertisements for Patagonia, Canon, Georgetown University, Bloomberg and charitable organisations like the International Rescue Committee on Gateway Pundit articles pushing election conspiracy theories.
Google was warned about this repeatedly during the election campaign. The Center for Countering Digital Hate published a report detailing the misinformation sites which Google Ads were appearing on. Senator Amy Klobuchar wrote to Sundar Pichai about the issue, while celebrities like Selena Gomez and Amy Schumer contacted Pichai over social media. Google acknowledged the campaign and pledged to act against specific articles, but continued placing adverts on Gateway Pundit.
But thanks to the work of the Stop Funding Misinformation campaign in highlighting Google's inaction and persuading organisations like UNICEF to pull their advertising, advertising on the Gateway Pundit has since reduced, forcing it to seek other ways to profit from misinformation. The site recently added a subscription option, admitting that they face "a battle for survival" as campaigning had "restricted the advertising that pays our bills".