Euro '21 Final, racism and Instagram
Instagram fails to remove 94% of accounts targeting footballers with vile racist abuse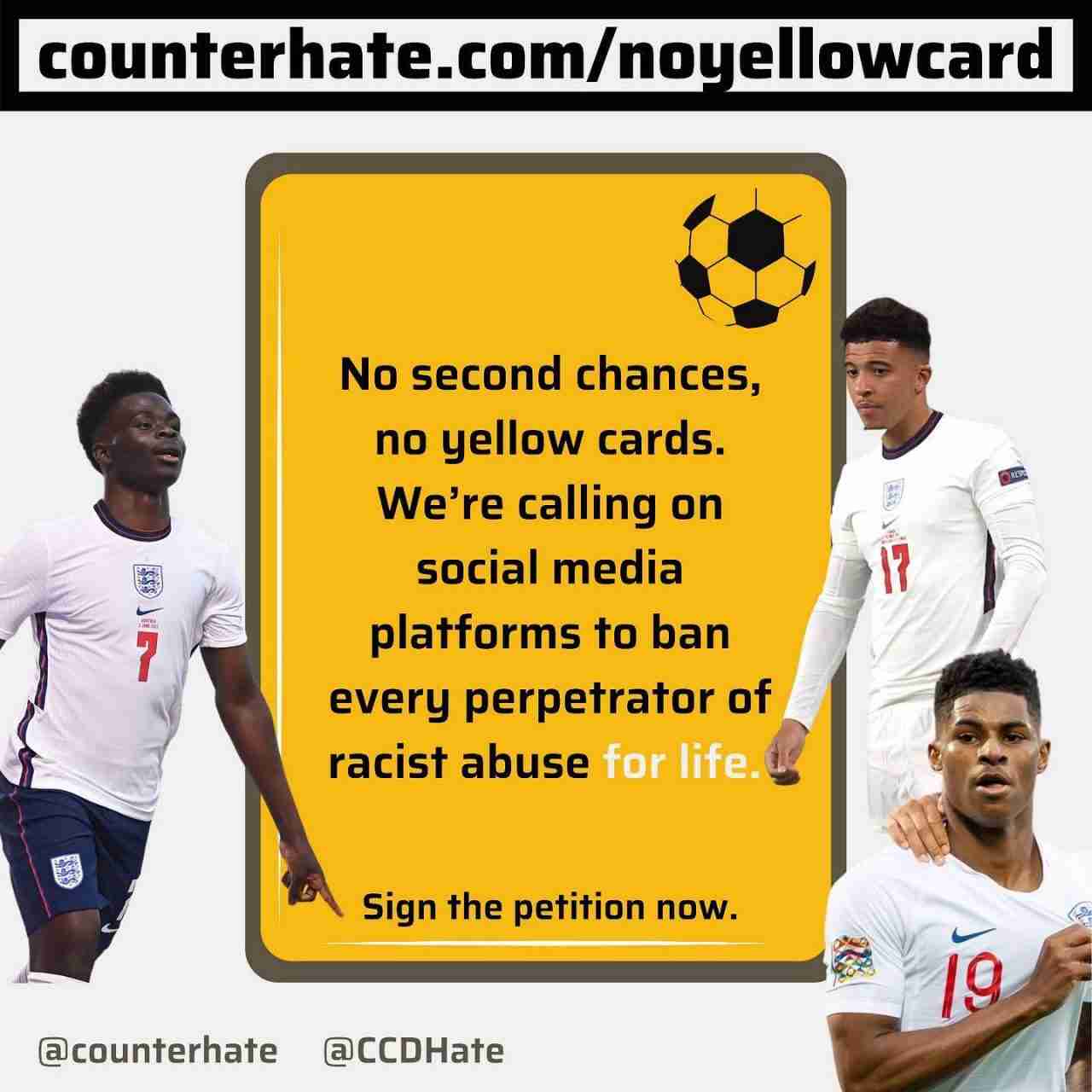 New research conducted by the Center for Countering Digital Hate shows that Instagram failed to act on their promise to ban users who use racist abuse against footballers, even when posts were reported to their moderation teams using the platform's own reporting tools.
About
England's loss against Italy on penalties unleashed a wave of racist abuse against Marcus Rashford, Bukayo Saka and Jadon Sancho on social media. On Instagram, accounts flocked to the players' personal Instagram pages to leave racist comments.
The Center for Countering Digital Hate's researchers:
Identified examples of racist abuse directed at the three players, originating from 105 accounts
Reported them to the platforms using their own reporting tools
Audited action taken 24 hours later
Despite Instagram's rules banning hate speech, just six accounts were removed, equivalent to just 6 percent of the accounts reported.
The abusive posts, which were shown as comments on the official Instagram accounts of players and the England team, contained clear examples of racism. Instagram failed to act on 42 comments comparing players to monkeys, 17 comments using the N-word and 15 comments telling players to "return" to other countries, despite the fact all were born and raised in the UK.
Instagram has previously promised to ban accounts that send racial abuse to footballers after stars including Marcus Rashford were targeted earlier this year.