Malgorithm – Fix instagram
We the undersigned call on you to fix Instagram's broken algorithm, which is publishing hate and misinformation to millions of users.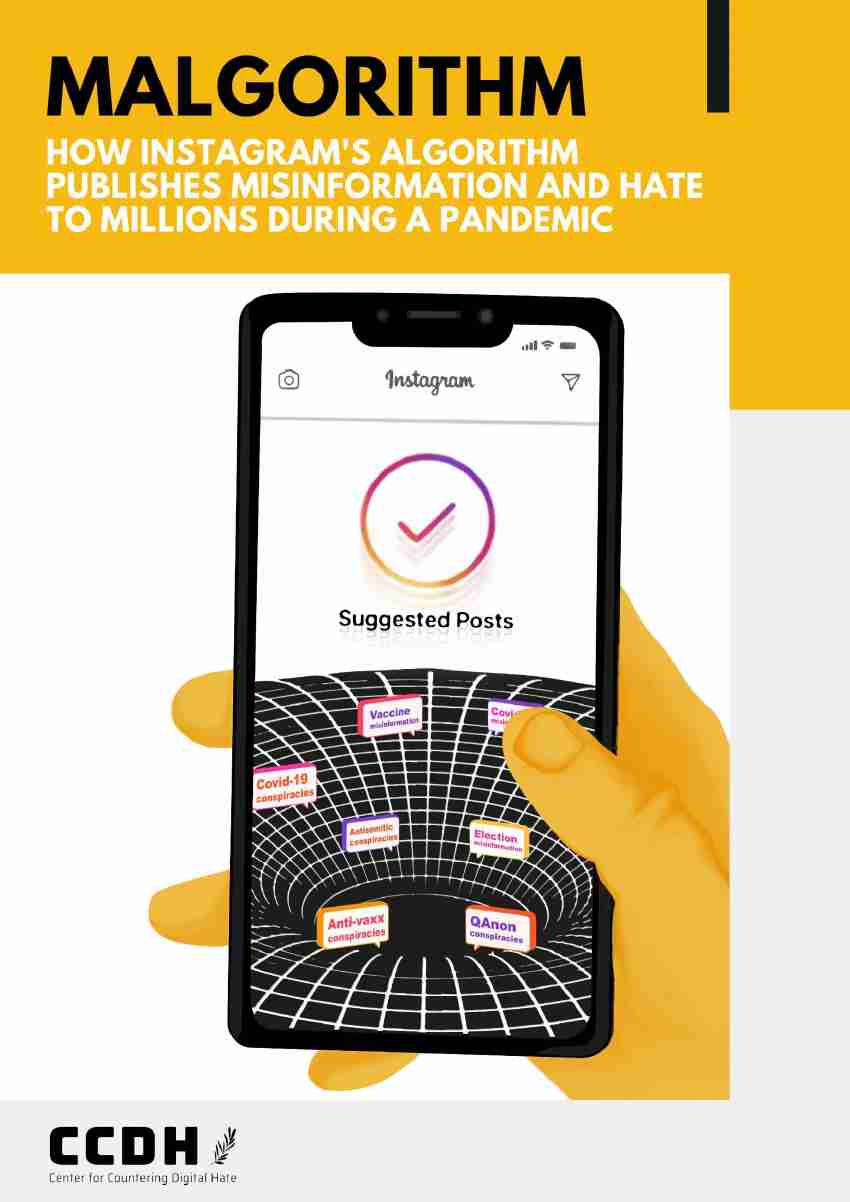 The rollout of vaccines across the world has put an end to the coronavirus pandemic in sight. Yet misinformation about Covid and vaccine lies threaten to prolong the pandemic, costing lives.
About
The new report from the Center for Countering Digital Hate and Restless Development finds that Instagram is promoting dangerous falsehoods about the Covid vaccine and the virus.
Through your Suggested Posts and Explore features, millions of people are being directed to lies and conspiracy theories, proven to make them less likely to protect their own health and the health of their loved ones, putting all of society at greater risk.
Equally concerning is the finding that users who show an interest in one form of misinformation are funnelled dangerous untruths, including QAnon, antisemitism, and election misinformation
If you truly believe in Facebook's policies and promises to curb the spread of misinformation on its platforms, you would act immediately to disable Instagram's broken algorithm and fix it.
Yours,
​Adam Kay, former junior doctor and author of This is Going to Hurt
Dr Dawn Harper
Jennifer Nuzzo, DrPH, SM, Johns Hopkins Bloomberg School of Public Health
Tara Kirk Sell, PhD, MA, Johns Hopkins Bloomberg School of Public Health
Dr Paul Ian Cross, Scientist (Clinical Trials) & Vaccine Researcher
Dr Shamaila Anwar, Science Communicator
Christina Kim, NP, medical and science communicator
Imran Ahmed, CEO of the Center for Countering Digital Hate
Perry Maddox, CEO of Restless Development