Civil Society Organizations and Experts Sign Open Letter to Stand Against Elon Musk's Efforts to Silence Independent Researchers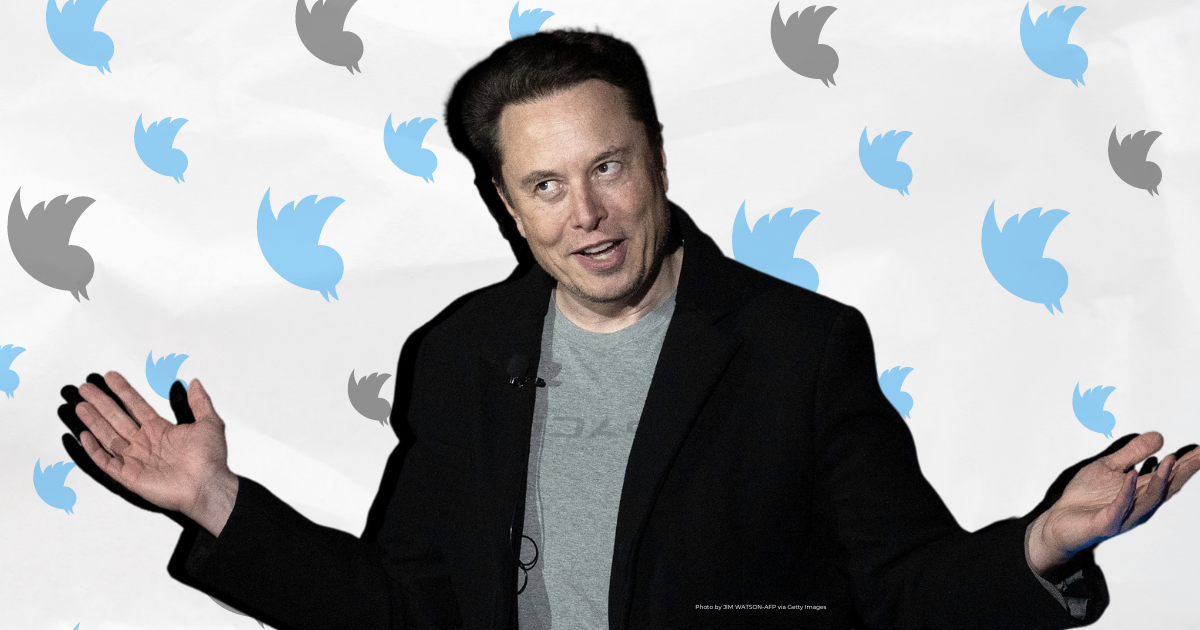 CCDH Research Shows Hate Proliferating on "X" Under Musk; Over 60 Organizations and Experts Worldwide Stand with CCDH.
WASHINGTON, DC (August 9, 2023) – More than 60 civil society organizations, thought leaders, and academics have signed an open letter expressing concern after lawyers for X Corp., parent company of Twitter, sued the non-profit organization over its reporting of the proliferation of hate and disinformation on the platform under Elon Musk's leadership.
Read the full text of the letter here, which includes the full list of signatories
CCDH has previously said it views the lawsuit as a move "straight out of the authoritarian playbook." Musk is now showing that he will stop at nothing to silence anyone who criticizes him for his own decisions and actions, the group added.
The letter, published today and signed by 64 organizations and individuals – including Amnesty International, GLAAD, and Friends of the Earth – describes the legal action as a "threat to the right to the freedom of expression, resulting in a dangerous chilling effect on civil society, experts, and advocates – and ultimately the public, which deserves to know how X and similar platforms are spreading hate and disinformation."
Instead of using scare tactics to shut down independent research and evade accountability, the letter calls on X — and all major social media platforms — to embrace independent researcher access, transparency and accountability.
"Civil society organizations have joined together and shown that they will not be intimidated from undertaking or supporting independent research that is clearly in the public interest. CCDH and these groups and leaders are sending a message to Elon Musk and every social media company that we will not be bullied into silence," said Imran Ahmed, founder and chief executive officer of CCDH.
Organizations and leaders who signed the open letter include: Amnesty International, Friends of the Earth; GLAAD; Union of Concerned Scientists; Free Press; Center for Digital Democracy; Ekō (formerly SumOfUs); Fairplay; Fight for the Future; Institute for Strategic Dialogue; News Media Association; HateAid; Coalition for Independent Tech Research Board; Reset; Accountable Tech; The Tech Oversight Project; Mozilla; MediaJustice; Global Project Against Hate and Extremism; 'NEVER AGAIN' Association; PFLAG National; Reproaction; Antisemitism Policy Trust; Public Interest News Foundation; Roger McNamee; Sander van der Linden, University of Cambridge; Stephan Lewandowsky, University of Bristol.
Since Musk completed his takeover of X/Twitter in October 2022, CCDH has monitored the increase of hate speech and disinformation on the platform.
CCDH's research has shown that the volume of tweets containing the n-word rose by up to 202% in the month after Musk's takeover; shown that tweets mentioning LGBTQ+ people in connection with "child grooming" more than doubled in the four months after the takeover. We also found that the platform failed to act on 99 out of 100 hateful tweets posted by Twitter Blue subscribers.
###
CCDH is a US non-profit (501c3) that researches the architecture of online hate and misinformation. The Center has offices in Washington, D.C. and London, UK.