Elon Musk v. the Center for Countering Digital Hate: nonprofit researchers file motion to strike lawsuit under California anti-SLAPP law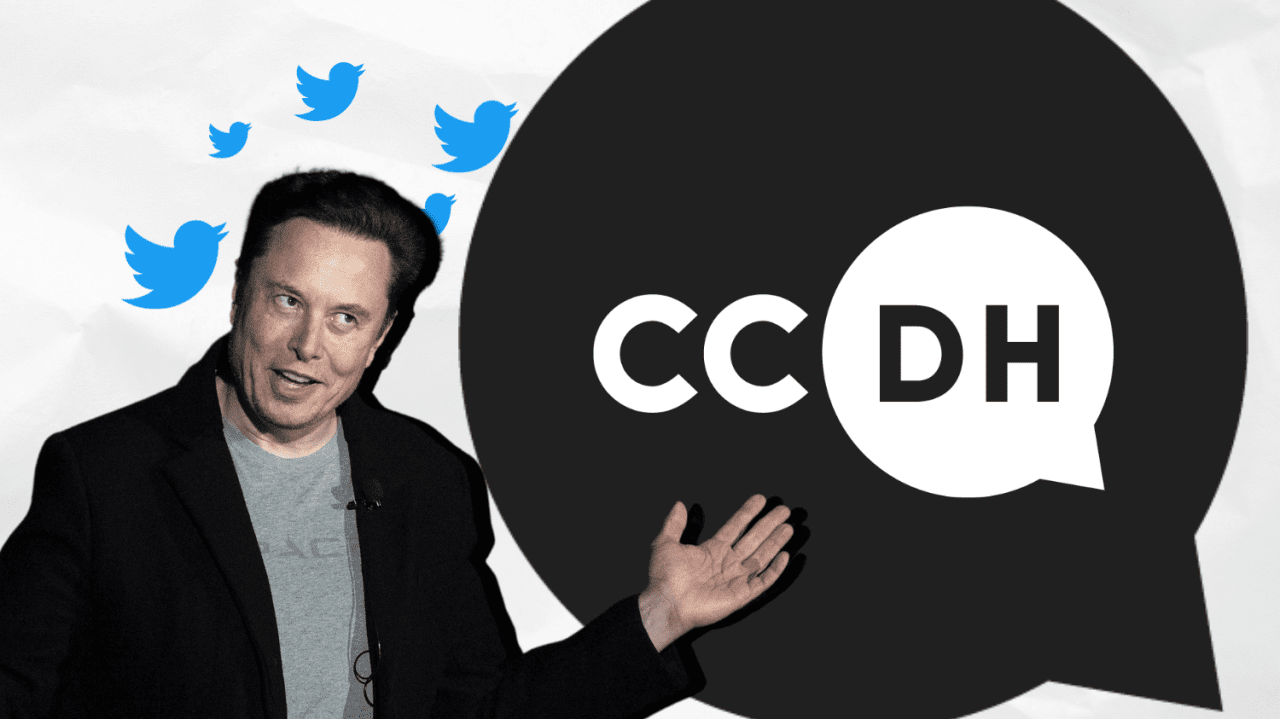 On July 31 Elon Musk and X Corp. filed a lawsuit alleging the nonprofit's research into surge in online hate, misinformation and extremism cost the company 'tens of millions of dollars' in lost revenues

On Thursday 16 November, lawyers for the Center for Countering Digital Hate filed a motion to strike under California's anti-SLAPP laws (Strategic Lawsuits Against Public Participation)

The Center's lawyers countered X Corp's claims that it improperly "scraped" data for research purposes, and that it violated X's terms of service in data collection

A successful anti-SLAPP motion would entitle the Center to recover attorney's fees and costs
WASHINGTON, D.C. (11/17/23) – Lawyers for the Center for Countering Digital Hate (CCDH) have filed a response to Elon Musk and X Corp's "ridiculous, baseless" lawsuit – which includes a motion to strike under California's laws against Strategic Lawsuits Against Public Participation (SLAPP).
"This lawsuit is an attempt to censor, intimidate, and silence the CCDH by burdening us with the financial cost of a legal defense – as well as the time and resources necessary to fight back – in the hope that we will abandon our honest, informed, thoughtful criticism," the CCDH said in a statement.
The brief in support of the motion to dismiss, signed by Roberta Kaplan of Kaplan Hecker & Fink LLP, explains as follows: 
"Despite all the window dressing, this is fundamentally a case about speech. Plaintiff X Corp. is a multibillion-dollar, privately-held corporation that operates 'X,' formerly known as Twitter – one of the world's largest and most influential social media platforms. The CCDH Defendants are nonprofit organizations with the mission of protecting human rights and civil liberties online…
"Apparently unhappy with how it is faring in the marketplace of ideas, X Corp. asks this Court to shut that marketplace down – to punish the CCDH Defendants for their speech and to silence others who might speak up about X Corp. in the future."
The filing contests X Corp's claim that the CCDH violated its terms of service, and improperly "scraped" data for research purposes – asserting that X Corp. failed to plausibly allege that CCDH's activities fell "within the ambit of any plausible understanding of a contractual prohibition on undefined 'scraping'."
The Center for Countering Digital Hate's (CCDH) statement in full:
"On Thursday November 16, the Center for Countering Digital Hate (CCDH) filed a motion in a California court to dismiss this ridiculous, baseless lawsuit against us. This includes a motion to strike under California's anti-SLAPP law. If successful, it would allow us to reclaim our costs and ensure X Corp. bears the financial burden for this frivolous retaliatory lawsuit.
"CCDH's research held up a mirror to Elon Musk's increasingly toxic and ugly platform, and rather than do the right thing and tackle the hate and lies disfiguring X, Mr Musk chose instead to sue the mirror.
"Our attorneys have dismantled the flimsy arguments put forward by X, exposing this as a naked attempt to silence independent research into the platform and bully the community of researchers studying social media platforms. This has exposed Musk as a thin-skinned tyrant who claims the mantle of free speech but is a hypocrite in his own actions.
"Musk and X Corp. have made a series of bizarre, unevidenced allegations – including the false claim that CCDH is funded by government entities and X's commercial competitors. That is simply false, and so it is no surprise that Musk and X Corp. have never provided any evidence to back up their conspiracy theories."