CCDH featured in a new documentary on anti-vaxx millionaire Joseph Mercola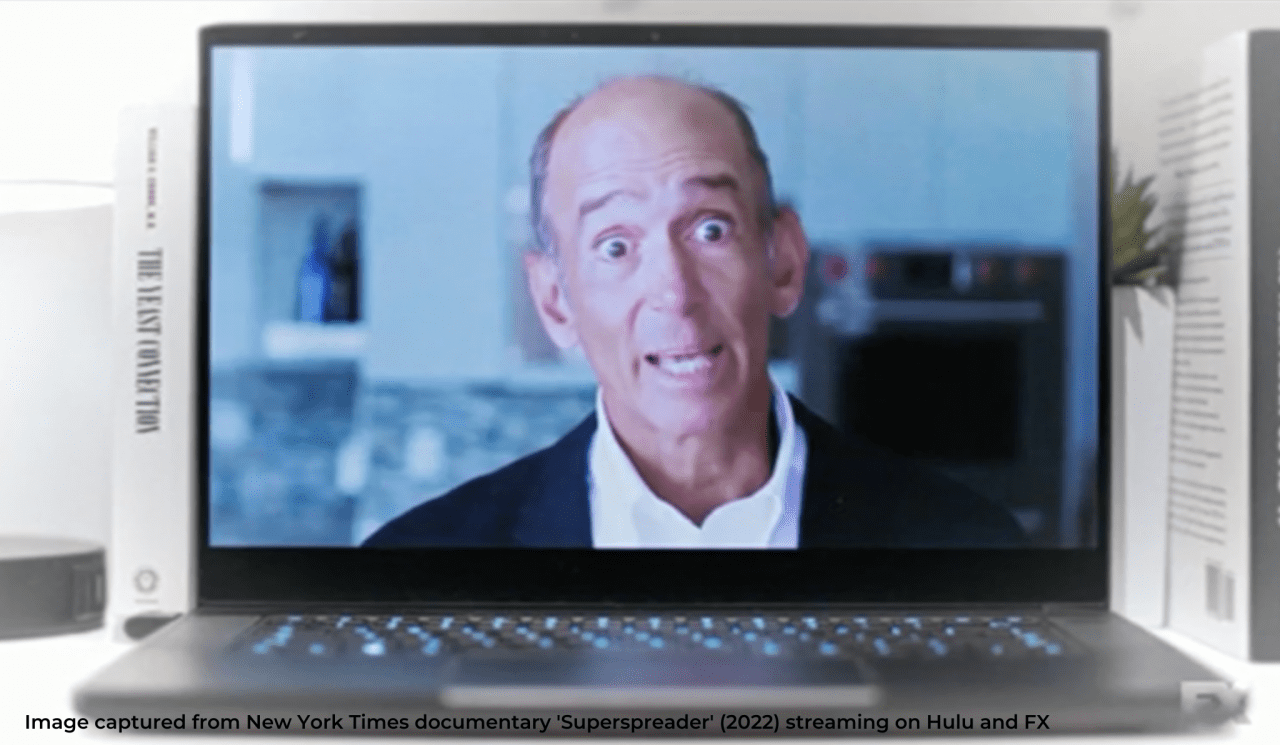 This past weekend our CEO, Imran Ahmed, and Head of Research, Callum Hood, appeared in Superspreader on FX and Hulu, a documentary by the New York Times Presents on anti-vaxx snake oil salesman, Dr. Joe Mercola.
In March 2021, CCDH identified Mercola as the leading superspreader of misinformation about vaccines in our report Disinformation Dozen, which revealed the 12 individuals responsible for 65% of all anti-vaxx propaganda online at the time.
Mercola, based in Florida, sits at the helm of a multimillion-dollar business spanning books, supplements, and online content. Mercola has a long history of spreading medical misinformation and has been sanctioned by authorities in the past.
The disgraced doctor exploited public anxieties during the pandemic to promote dangerous anti-vaxx lies to his followers. One of his alternative COVID remedies was to inhale hydrogen peroxide – a bleaching agent used in household cleaning.
The social media age has given scammers unprecedented ability to pump out lies for free to billions of people. Mercola has made millions of dollars peddling false cures and his own products.
Tech giants have made empty promises to crack down on dangerous misinformation but in the case of Mercola, he still has platforms everywhere. Last year CCDH uncovered that Mercola was using subscription newsletter platform Substack to grow his audience and continue spreading harmful health misinformation.
The failure of platforms to crack down on this malignant industry of scammers continues to cause enormous pain and suffering at a global scale that desperately needs reining in.
If you're interested in how UK policymakers plan to bring accountability to Big-Tech, check out our Online Safety Bill explainer series.