Protecting Kids Online: New PSA featuring Laura Linney highlights dangers of social media and childhood eating disorders, anxiety and depression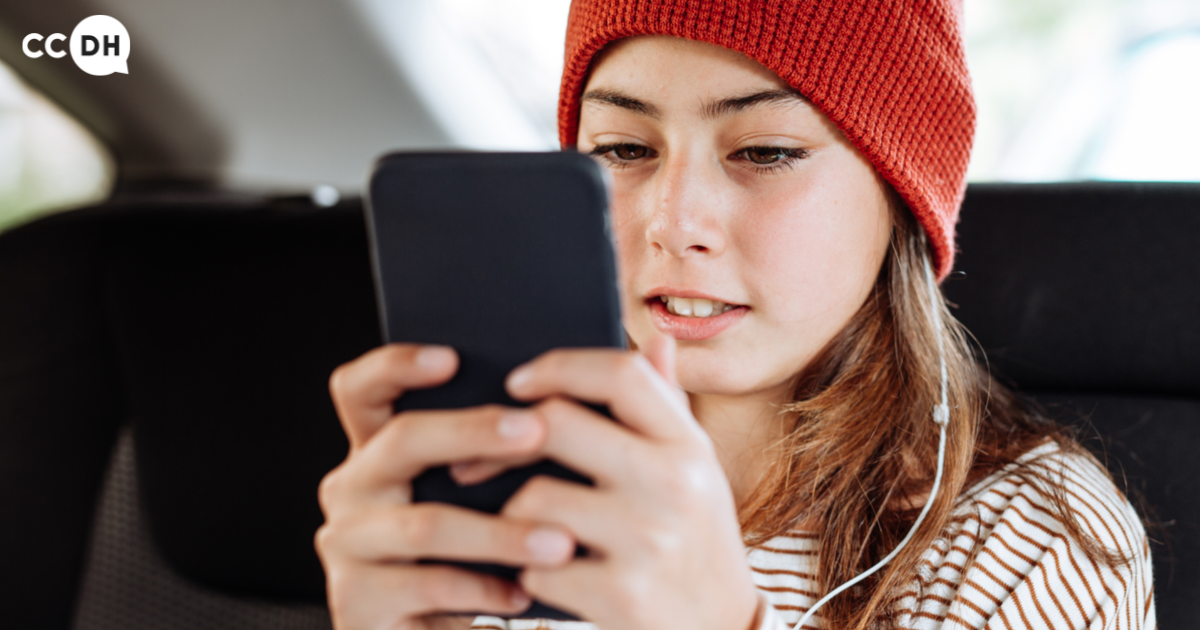 The Center for Countering Digital Hate has launched a new public service announcement (PSA) highlighting the damage to teenage girls' mental health caused by aggressive social media algorithms.
The ad was produced in partnership with the Entertainment Industry Foundation, narrated by Emmy and Golden Globe award-winning actress Laura Linney, and directed by Emmy award-winning broadcaster Suzy Shuster.
It calls on parents to demand Congress pass legislation to protect children from developing body dysmorphia, anxiety, depression and eating disorders as a result of exposure to social media.
The Center for Countering Digital Hate (CCDH) launched the PSA to coincide with its new campaign, Protecting Kids Online, which offers resources and support to parents concerned about the detrimental effects of social media on children's mental health and wellbeing.
CCDH published a report in December 2022 which found that teenage girls on TikTok are bombarded with videos about body image and mental health every 39 seconds.
The Deadly by Design report also found that new accounts set up by 13-year-old girls are immediately recommended suicide-related content within 2.6 minutes, and eating disorder content within 8 minutes.
Previous studies by CCDH have also found that minors are exposed to bullying, sexual harassment and racist abuse in Meta's virtual reality environments.
The PSA, which was first broadcast on April 18, will run for a calendar year across major national and local networks in the US.
As narrated by Linney, the ad notes that:
"Within 15 seconds of logging on to social media, the algorithm has your daughter in its crosshairs.
"It sends her a steady flow of messages telling her she isn't thin enough, pretty enough. They invade her brain, causing body dysmorphia, anxiety, depression – leading to the worst rates of eating disorders, self harm and suicide we have ever known. All while she is sitting right next to you, on her phone.
"Congress knows but it refuses to act. Don't let her suffer the secret pain alone. Use your voice. Demand a plan.
"Join us at the Center for Countering Digital Hate. Because it's up to you to protect your children from social media nightmares. Join us for her, for your daughter."
Imran Ahmed, CEO of the Center for Countering Digital Hate, said:
"Social media platforms can be a real danger to children, in the way they are designed to keep them addicted to their phones and scrolling for hours on end. For many teenage girls, that means bombarding them with endless streams of videos about suicide, self-harm, eating disorders and negative body image.
"But unaccountable tech companies have put virtually zero protections in place to stop kids being pulled into endless cycles of negativity, depression and self-hatred.
"We are facing a crisis of teenage mental health in the United States. And yet, parents often feel helpless to intervene – having little or no idea what their children are exposed to every minute of every day on their phones.
"But collectively, we do have power. Congress will act – but only if we come together and use our voice to demand change.
"CCDH would like to thank all those who have kindly helped to produce and publicize this public safety campaign."
Laura Linney said:
"We cannot ignore the darker side of social media. Toxic content can chip away at children's self-esteem, causing lasting damage to their mental health over time."