Twitter makes millions as anti-LGBTQ+ 'grooming' narrative jumps 119% under Elon Musk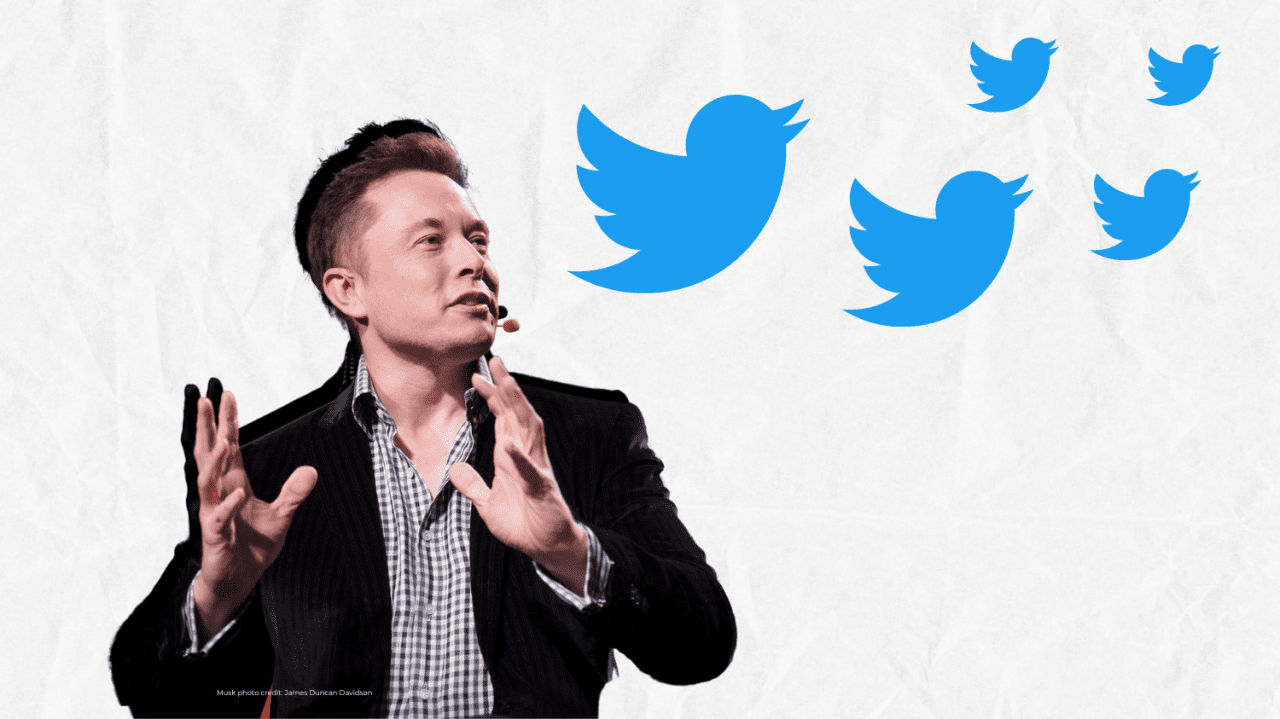 Tweets mentioning the hateful anti-LGBTQ+ 'grooming' narrative have jumped 119% since Elon Musk took over the platform
Just five accounts driving the 'grooming' narrative generate up to $6.4m per year for Twitter in advertising revenue
One of these accounts, James Lindsay, was reinstated by Musk after previously receiving a permanent suspension before the takeover
Tweets mentioning the hateful anti-LGBTQ+ 'grooming' narrative have jumped 119% since Elon Musk took over the platform, new analysis by the Center for Countering Digital Hate (CCDH) has found.
Note: this analysis captures the volume of discourse around the 'groomer' narrative, which includes tweets defending the LGBTQ+ community, as well as those promoting the slurs.
Researchers found that five highly popular accounts known for pushing the narrative – one of whom was reinstated by Musk after receiving a permanent ban – generate up to $6.4m per year in advertising revenue for the platform.
Over the past year, the LGBTQ+ community has been targeted by a wave of abuse centred on the false and hateful lie that they 'groom' children – often directed at teachers, Pride events and "drag story hour" events.
CCDH identified 1,714,504 tweets and retweets since the start of 2022 that mention the LGBTQ+ community via a keyword such as "LGBT", "gay", "homosexual" or "trans" alongside slurs including "groomer", "predator" and "pedophile".
In 2022, before Musk took over, there were an average of 3,011 such tweets per day.
This jumped 119% to 6,596 in the four months after his takeover, on October 27, 2022.
Mentions of the 'grooming' narrative in relation to the LGBTQ+ community tended to spike around certain high-profile events – including the Colorado Springs nightclub shooting, and a televised Fox News interview with Chaya Raichik, who runs Libs of TikTok account.
Another spike coincided with Musk's attack on former Twitter employee Yoel Roth, whom Musk insinuated was an enabler of child abuse. Roth, who was previously head of Trust and Safety at Twitter and is gay, was targeted with a wave of abuse online branding him as a "groomer".
And activity from just five Twitter accounts known for promoting the 'grooming' narrative generate up to $6.4m per year for Twitter in ad revenue.
They are Libs of TikTok, Gays Against Groomers, Chris Rufo, Tim Pool and James Lindsay. The latter was reinstated by Musk after receiving a permanent suspension in August 2022.
Three of the accounts – Libs of TikTok, Gays Against Groomers and Chris Rufo – were named by the Anti-Defamation League in its list of the top Online Amplifiers of Anti-LGBTQ+ Extremism.
James Lindsay has helped to popularize the phrase "OK groomer", and was previously permanently suspended from Twitter for his tweets pushing the grooming narrative.
And right-wing influencer Tim Pool, was condemned by Media Matters in the wake of the Colorado Springs nightclub shooting for "appear[ing] to blame the victims of the attack" and for "spreading anti-trans hate and propaganda".
To estimate the value of annual ad revenues raised by each account for Twitter, the Center combined three elements: publicly available figures on tweet impressions, the results of a simulation to find the frequency of ads on Twitter, and industry information on the cost of Twitter ads.
Analysis of publicly available data on impressions shows that tweets from the five accounts have already amassed nearly 1.4 billion impressions since Twitter rolled out publicly visible impression-counts on December 15th, 2022.
Last month, CCDH researchers discovered that Twitter stands to make up to $19m a year from ads on just ten toxic accounts reinstated by Musk, since announcing his policy of a "general amnesty" for banned accounts.
And in August 2022, the Digital Hate report found that rhetoric around the 'groomer' myth drastically increased across several social media platforms in the wake of Florida's 'Don't Say Gay or Trans' law.
Imran Ahmed, CEO of the Center for Countering Digital Hate, said:
"Hate-filled lies about LGBTQ+ people are spread online to dehumanize fellow citizens and whip up fear purely based on whom they love or how they identify, and is mirrored by an alarming rise in real-world violence.
"This isn't an accident. Elon Musk put up the 'Bat Signal' to homophobes, transphobes, racists and all manner of disinformation actors, encouraging them to flood onto Twitter. Not only has Musk's ownership of the platform coincided with an explosion of the hateful 'grooming' narrative, but Twitter is monetizing hate at an unprecedented rate.
"Just five accounts, including one reinstated by Musk, make Twitter $6.4 million per year, all of which he desperately needs to service the debt he owes to his Saudi Arabian co-owners.
"An indifference to the rights of marginalised communities is converging with a ruthless drive for profit in real time – and the LGBTQ+ community is bearing the terrible consequences.
"Twitter must decide if they believe in the fundamental rights and freedoms of LGBTQ+ people, or if they want to continue profiting from and normalizing hate. They cannot do both."
Jay Brown, Human Rights Campaign (HRC), Senior Vice President, Programs, Research & Training, said:
"We are experiencing a surge of anti-LGBTQ+ attacks as extremists continue to traffic in dangerous disinformation about our community. Digital platforms, like Twitter, are failing to protect our community from dangerous rhetoric that no longer hides behind the anonymity of a computer screen but has manifested into threats of violence in real life.
"These threats have caused a rise in verbal and physical abuse, with nearly one-in-five of any type of hate crime being motivated by anti-LGBTQ+ bias – with a continued epidemic of fatal violence facing transgender people, particularly Black transgender women.
"Social media platforms have a responsibility to its users to create a space where the exchange of opposing ideas does not result in physical harm, or discriminatory legislation."