Musk's Meltdown Timeline: CCDH against Elon Musk's attacks on independent research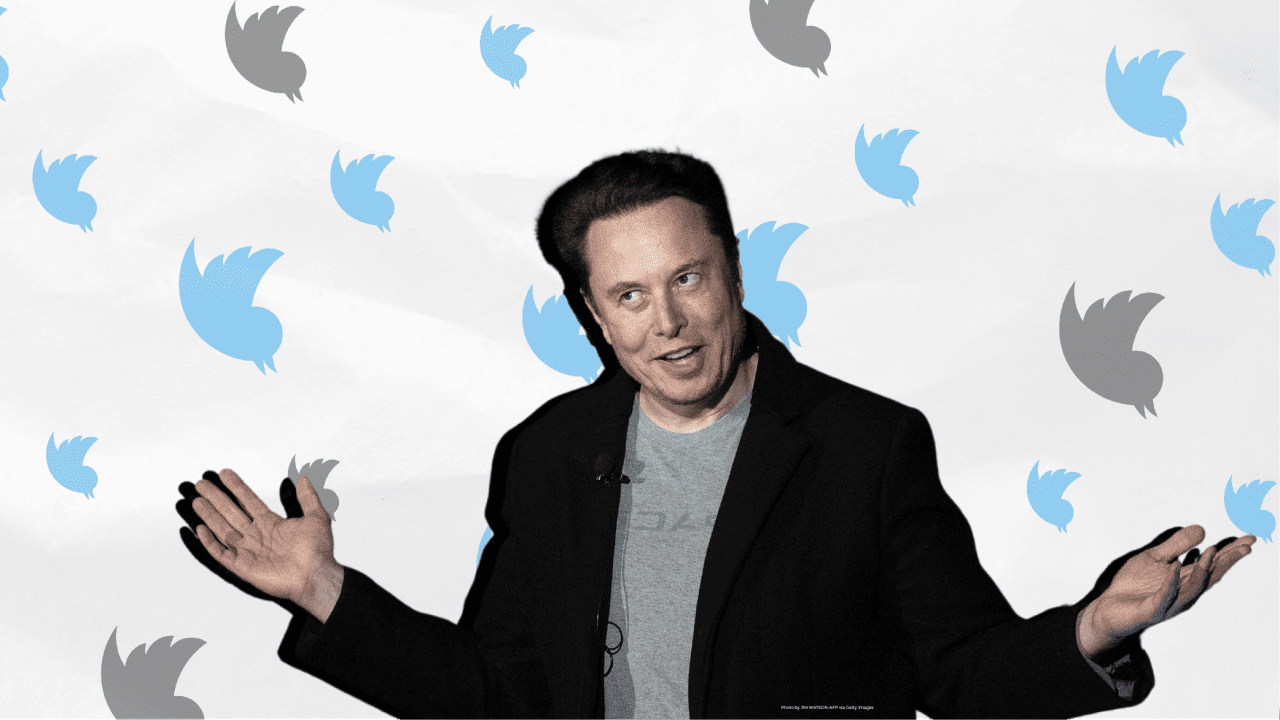 In the 10 months since Elon Musk took over Twitter, the platform has become synonymous with chaos, erratic management, and free space for the proliferation of online hate and disinformation. Hate and misinformation spreaders, including previously banned accounts, have been emboldened by this lack of impunity and are now filling their pockets with revenue-sharing payments from major brands.

On October 27, Elon Musk became Twitter's owner and promised advertisers that he would turn the platform into a digital town square where "a range of beliefs can be debated in a healthy manner, without resorting to violence." In the months following his takeover, CCDH's research, along with research from a range of other organizations and academics, showed that Musk was failing to stop the spread of hate and misinformation on Twitter. Advertisers left in their droves and paused their ad dollar spend on the platform. Instead of dealing with these problems, Musk has decided to take legal action against CCDH. In effect – shooting the messenger, rather than fixing the message.
Here's a timeline of Musk's Meltdown:
February 9, 2023: CCDH's research reveals that Elon Musk's decision to reinstate just ten accounts banned for hate and misinformation could make Twitter $19 million a year.
April 17, 2023: CCDH analysis shows that climate deniers' accounts were growing rapidly under Musk.
March 28, 2023: CCDH demonstrates that tweets mentioning the anti-LGBTQ+ community alongside "grooming" slurs jumped 119% under Musk.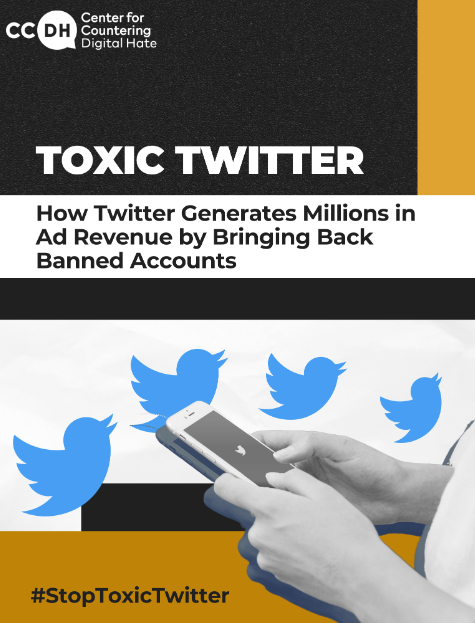 July 18, 2023: On Twitter, Elon Musk describes CCDH as "truly evil" and calls our CEO a "rat". Imran Ahmed retweets Musk's attacks and says his petulance is due to the fact CCDH holds him accountable.
July 19, 2023: Actor Mark Ruffalo criticizes Musk's attacks on CCDH, defending our work. He asks people to donate to us to "combat real evil & real rats."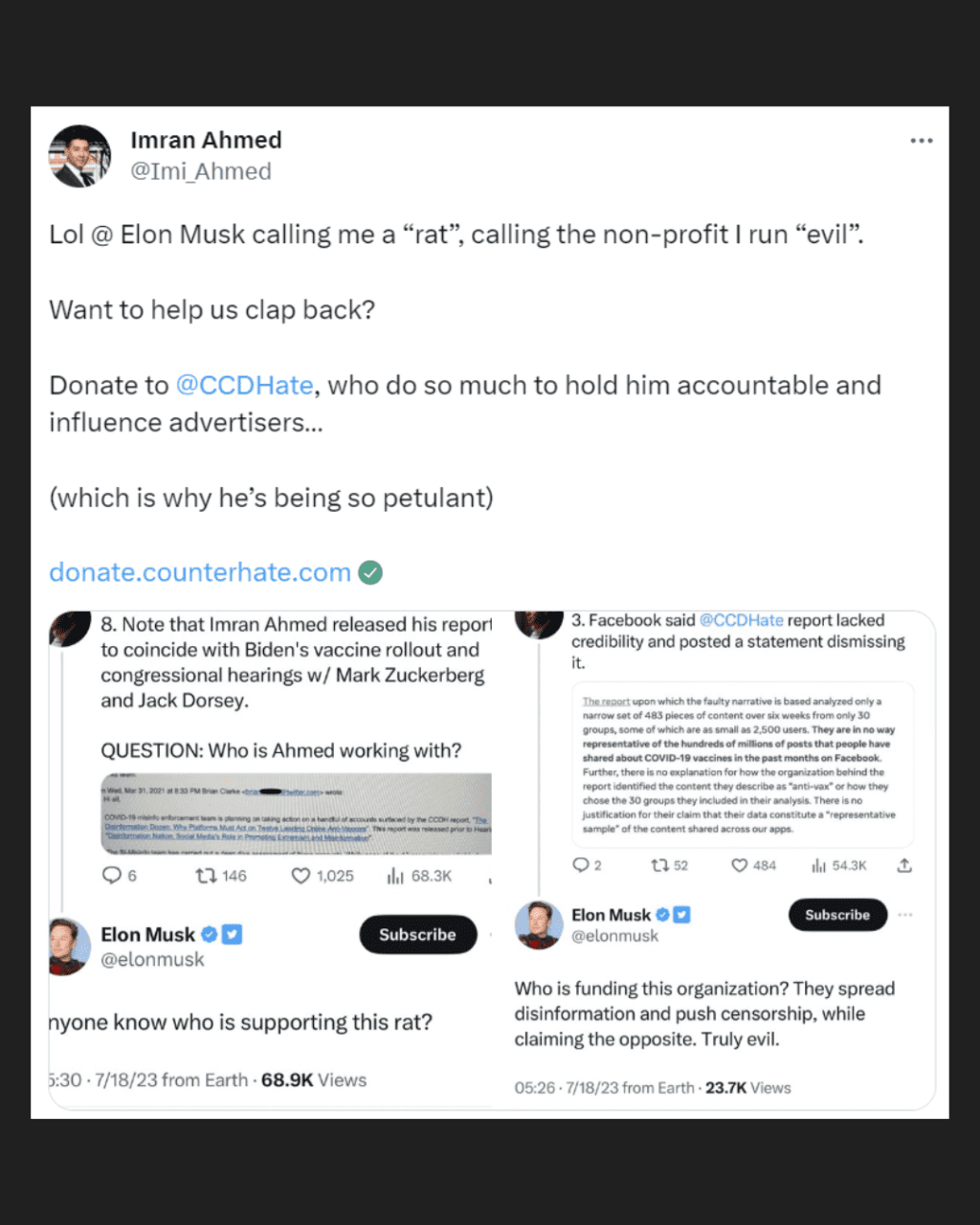 July 31, 2023: CCDH, represented by Kaplan Hecker & Fink LLP, sends our response to Musk's brazen attempt to silence honest criticism and independent research. CCDH's representation calls the threats "ridiculous" and a "disturbing effort to intimidate those who have the courage to advocate against incitement, hate speech and harmful content online."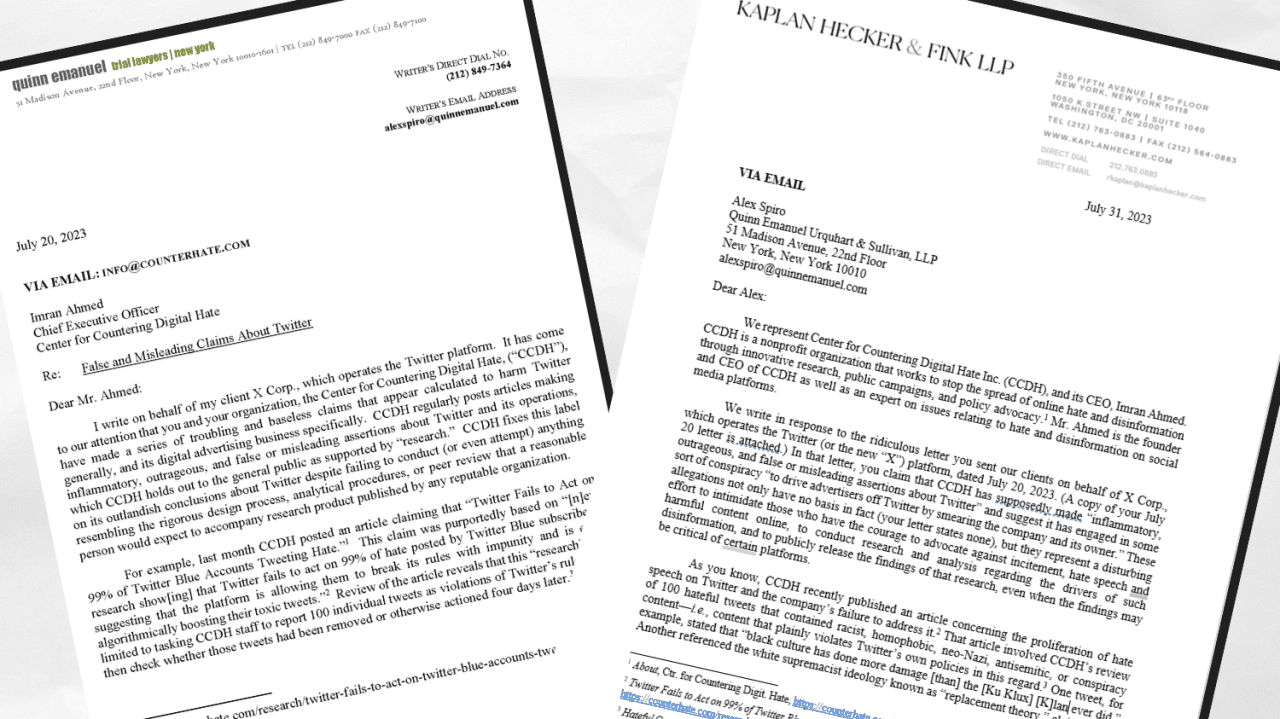 Our legal battle against Elon Musk will take a long time, and will cost tens of thousands of dollars and probably hundreds of thousands of dollars to defend – but we won't back down. It's vital we do not send a signal to billionaires and huge corporations that they can use strategic litigation to silence independent researchers who seek to protect the public.
We stand by our research and will work with our lawyers to defeat each and every bogus claim raised by Elon Musk, an entitled billionaire who thinks he can bully his critics into silence. Independent research is more necessary than ever to hold social companies accountable.
You can join our fight against Elon Musk's attacks on independent researchers by donating to help us kickstart our legal defence and continue our crucial work.